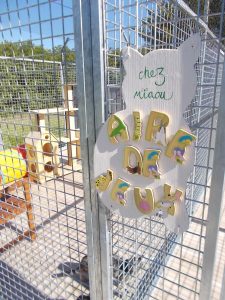 Our new play area is open for business and now we'd like your help to fill it with cats…
…personalised wooden cat plaques, that is
For just €30 you can order a bespoke wooden plaque to be displayed at the adoption centre.
To celebrate the opening of our new cat play park "Chez Miaow" in 2019 we devised a new initiative.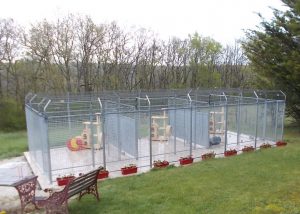 At Chats du Quercy, we already had a successful pen sponsorship scheme and one of our valued Gold sponsors, Arlene, had the excellent idea of also sponsoring our new play park. She could envisage a plaque dedicated to her old cat, Monsieur, because he loved to play. We designed a ginger-and-white wooden plaque based on the colours of Monsieur's coat, with a small personalised inscription.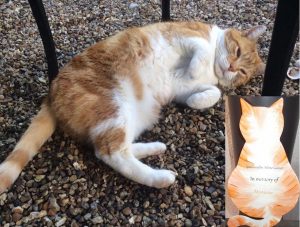 When it was displayed on the wall of the park we could see that it would be lovely to find a few friends to 'hang' with Monsieur and our 'Dedicate a Plaque' scheme was born.
If you would like to celebrate or commemorate one of your feline friends then we can make you a varnished plaque in the approximate colours of your cat with the wording of your choice. The plaque will be displayed in our play park for a year and then you will have the option to collect your plaque or renew your sponsorship. At €30 per plaque we think that they are a fun and affordable way of supporting our cats at Chats du Quercy.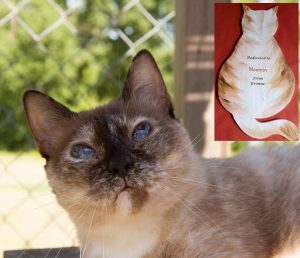 Our plaques make a special and unusual present for any cat lover. Let us know if you are gifting the plaque to someone else and we will send you a photo of their plaque in situ along with an open invitation for them to view it at the adoption centre and also meet our cats, of course. If you would like to order one for yourself or for someone else then don't hesitate to contact Sarah at [email protected]