A cat is not an accessory or a plaything for children. A cat is a living being, who can suffer just like us.
Our cats have already been given up once before by their previous owners, they are now looking for guardians who will be 100% committed to them for the rest of their lives.
Emphasising this you will find at the bottom of this page the certificat d'engagement which is obligatory for you to read, agree with and sign for every adoption.
Long term commitment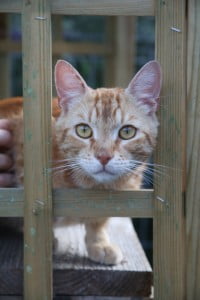 You will be taking on a possible fifteen year commitment, which must not be taken lightly. All of our procedures are in place for the benefit and welfare of our cats.
Whilst we understand it may be easier for you to find a cat or kitten free of charge, we would hope this is not something you would consider when hundreds of homeless cats are destroyed every week in France due to overpopulation.
Please do not think our policies are in place to put you off adopting a cat. Instead look at them as an opportunity to prove your commitment to us and our commitment to the value we place on our work and the cats we help.
You'll be happy you did, when you find yourself living with your perfect companion and knowing you've helped save a cat's life in the process.
Adopting from Chats du Quercy also gives you a reassurance that you are adopting a cat in the best health possible.
Help and advice in the future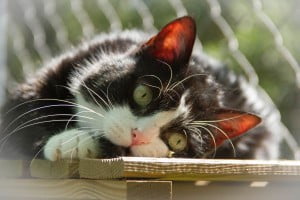 Our commitment to both you and your newly adopted cat does not stop when you leave. We will give you useful information to take home with you, on caring for your cat.
If you have any further queries about looking after your new cat – we are here to support you – so please do call us on 05 63 94 73 97 and we will either be able to advise you directly or point you in the direction of someone who can.
Please be aware that, you take on responsibility to care for of the cat you've adopted. You must, therefore, have sufficient financial means to cover daily care and vet visits, not only for annual vaccinations, but also, in case of sickness or accident.
To welcome your new cat, you will also need
A cat carry case in a good condition and that closes securely. We never let a cat or kitten leave the rescue centre without being placed in a pet transport carrier; it is dangerous to carry a cat in a vehicle without it being enclosed in a transport carrier and it is illegal. We normally have a few available for you to purchase but please check before visiting.
The certificat d'engagement signed, see below.
Litter tray and litter.
Appropriate cat food and dishes.
Please remember to bring at least one proof of identity with your current address displayed.
Donation requested to adopt a cat