Firstly, before finding new homes our cats are assessed daily by our cat behaviourist and receive weekly visits by our vet.
Whilst with us our cats will receive the following where necessary.
Sterilised from two months of age
Identified by microchip (a legal obligation in France)
Vaccinated
Treated for parasites
Don't forget that adopting from Chats du Quercy, and to help in tough times, you can pay the adoption fee in five monthly instalments, by cheque only.
Your payment is a donation to the association and the work we carry out on a daily basis and has nothing to do with the actual expenses we have incurred, so it is deductible 66% against your French income taxes.
An overpopulation of cats
Feline overpopulation is a problem which causes abandonment, euthanasia, trafficking, and therefore  suffering for thousands of animals.
By choosing to adopt from a charity rather than from an individual, who has often neglected the neutering of their cat, you are also making a true act of animal protection.
We believe in finding the right cat for the right owner. We consider every prospective adopter as an individual and look at the circumstances involved in each adoption to ensure that you are successfully paired with the right animal.
Helping you make the best choice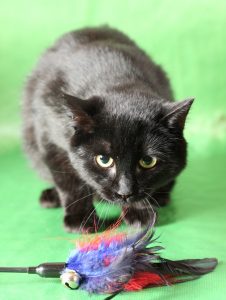 Depending on your lifestyle (your expectations, but also your way of life, the composition of the home where the cat will live – children, other animals, etc.,), depend on the cat you will adopt.
We will advise you in the choice of a companion. Indeed, our priority is that the adoption be fully successful to give you satisfaction but more importantly for us, to be sure that the cat has the best home possible.
To do this, we ensure that the animal and its future owner are well matched.
This is also why we cannot "reserve" a cat before you visit the rescue centre nor can you chose a cat for another person or for your whole family, the adoptants must arrive together as this is a decision not to be taken lightly. We often find that it is the cat that chooses its family and not the other way around!
Contacting us before adopting
We cannot "reserve" a cat over the phone/email without first discussing and meeting the individual cat with you in person at Chats du Quercy rescue and rehoming Centre. If the adoption is finalised, you will be asked to complete and adhere to our adoption procedures.
We are able to accept payment by cheque in five instalments and our adoption fee is just 250€
As soon as you are sure to want to adopt, we recommend that you contact us for a visit to the rescue and rehoming centre. Visits to Chats du Quercy are only possible through an appointment.
With every adoption you will receive
An adoption kit including food
Advice to welcome your new companion.
For the two weeks that follow the adoption you have free medical treatment and advice if required with our vet.
Our cat behaviourist is also on hand to advise and help when needed.
You will also need
A cat carry case in good state and that closes securely. We never let a cat or kitten leave the rescue centre without being placed in a pet transport carrier; it is dangerous to carry a cat in a vehicle without it being enclosed in a transport carrier and it is illegal.
Litter tray and litter.
Appropriate cat food – we give a small sachet to tide you over for 5/6 days.
Please remember to bring a photocopy of your identity card or passport and a proof of address (electricity, water  or telephone bill) with your current address displayed.
Donation requested
In our adoption centre, we always stock everything you need to welcome your new cat.
Chats du Quercy running costs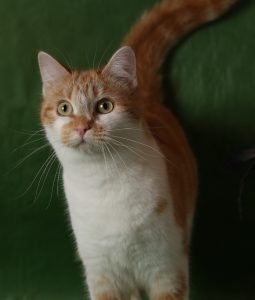 Did you know that running Chats du Quercy Rescue Centre costs on average 17000€ per month? The average cost to Chats du Quercy for each cat is 500€, as an individual this would cost you more than 800€.
Adoption fees serve a good purpose. The fees you pay to adopt are used in part to offset costs of caring, as well as the cost of vaccination, sterilisation, identification, etc.
Perhaps most importantly, adoption fees serve as a screening measure, designed to weed out would-be cat owners who are unwilling or unable to spend money on their pets.
Someone who can't spend on cat adoption fees is also unlikely to be able to pay for routine veterinary care or even food.
A few more figures that may enlighten you –
• Chats du Quercy average monthly food bill is 1500€
• Chats du Quercy average monthly litter bill is 600€
– Chats du Quercy annual vaccination bill is 10000€
• Chats du Quercy spend almost 2000€ annually on flea and worm treatments
Chats du Quercy is a French registered charity, all donations given are used purely for operating costs. No person involved in the management of the charity, profits in any way from it.
The vet services supporting Chats du Quercy are excellent, contact us if you'd like their details.
If you found this useful…