Our Mission – Helping Cats in Need
Chats du Quercy offer an Adoption facility designed with cat health and welfare at the core.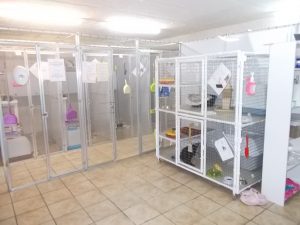 Our team is exceptionally dedicated and a highly committed group who face difficult problems on a daily basis. We are armed with the knowledge and support needed to offer the best solutions for cat welfare. By understanding cat behaviour we can help them to thrive in a changing and challenging world, we provide for our cats, meet their needs, maximise their welfare and ensure long-lasting friendships for happy cats and new owners.
The purpose of Chats du Quercy is to find permanent, safe homes for homeless cats and kittens with responsible and caring owners.  Each cat receives the best possible care and attention from the day it is admitted to the moment of its adoption.
We operate a no kill policy and we always operate in the best interests of cats.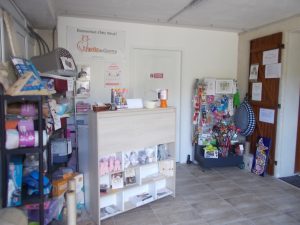 Every year, on average, our dedicated cat Rescue Centre helps 500 cats and kittens.
It takes a lot more than good intentions to run any animal rescue centre correctly.
It needs compassion, commitment, objectivity, experience and skills in:-
•    Management,
•    Accounting,
•    Networking,
•    Marketing,
•    Plus the determination and ability to initiate community action.
Our Adoption Centre aims to provide good quality, short term housing in a safe, disease-free and stimulating environment as it is well documented that long term enclosure of cats can have far-reaching implications on their health and welfare.  They will be provided with regular qualified veterinary treatment, high quality food and a high standard of care. Regular human contact will be given to further reduce the psychological effects of being in an enclosed environment.
We are based in Miramont de Quercy, Tarn et Garonne, and are registered with the DDCSPP, (UK DEFRA equivalent).
Our activities re not limited to the management of the Rescue Centre……
We provide information and education to a wide public audience, with the aim of raising awareness of the need to neuter cats, to control their populations, to avoid future abandons.
We are on hand to offer individual help and advice on cat behaviour, with the aim of finding other solutions than surrendering to a refuge or abandoning the cat,
We welcome visitors to our Rescue Centre (by appointment, for individuals or groups of children.  We supply educational materials free of charge to teachers, leisure centres, schools, etc)
We provide practical advice to communes to initiate neutering programmes, helping to gain a wider acceptance of the presence of stray cats in villages.
We issue help and advice to many communes to alter their attitudes on the control of cat populations, visiting the Maires in order to get our message across more succinctly.
We actively help stray cat populations by supplying food to the many volunteers who give their time to care and feed these unfortunate cats.
We supply handmade shelters for stray cats in the villages where sterilisation programmes have been initiated.  These serve to primarily give shelter to the stray cats, but also to inform the public that the cats are part of the village, they are cared for by the commune and have a right to stay!
We supply food help to cat colonies along with wooden cat shelters.