We provide assistance to individuals who need financial help and who would like to do the best for their cat by neutering and identifying at a lower cost. An  agreement is established between Chats du Quercy and the owner of the cat.
We can offer association tariffs, that is to say:
Female cats:           110 €  stérilisation and microchip which is obligatory under french law,
Male cats:              80 € castration and microchip,
Identification : 30€ per cat but only with the evidence that the cat is already neutered
Your donation of 110€ or 80€  is 'participation' towards veterinary fees, we can accept payment in cash or by cheque(payable to Chats du Quercy) in 1 or 2 instalments, you must provide all the cheques at the same time.  We do not accept Paypal paiements for this help unless you pay the whole sum at once.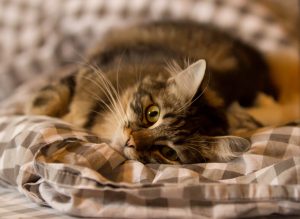 On reception of your –
Payment,
Your attestation (that you are the owner responsible for the cat (s) in question and you understand that the donation to the association is not refundable if change you your mind) and
a proof of address.
You will receive a letter of authorising you go make an appointment with a vet of our choice .   We will try and find a vet near to you but that will depend if they are happy to work with a charity, not all will.  (Please wait for a period of 15 days for postal requests , and 2 days by internet)
In addition, "Chats du Quercy" being a recognized association, 66% the amount of your donation is deductible from your income tax on income paid in France.  We will provide you with a receipt on request.